Fujikura Pro - Folds of Honor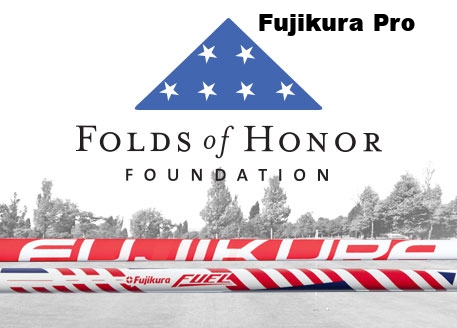 Fujikura Pro - Folds of Honor
This is an install only shaft and will ship in 5-7 business days.
Fujikura has teamed up with The Folds of Honor Foundation to create limited edition PRO 53, PRO 63, FUEL 60 Tour Spec and FUEL 70 Tour Spec shafts.
Proceeds will benefit The Folds of Honor Foundation and distributed to qualifying families in the form of scholarships.
"The Folds of Honor Foundation is rallying a nation to ensure no family is left behind in the fight to preserve American freedom. Through scholarships and other assistance, we give back to the spouses and children of soldiers killed or disabled in service to our country. We provide healing, hope and an opportunity for dreams to be realized with the support of people like you. We feel this our duty as citizens of the greatest country in the world".